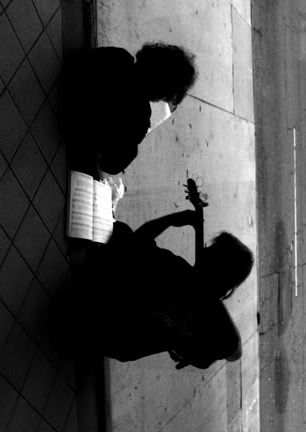 Rest in Peace,
Anita

O'Day
. (Who would have thought she'd make it to 2006?)
At the moment I'm listening to her Verve compilation (via Napster). Followed by
Blossom

Dearie

Sings

Comden

And Green.
Its the first time I've ever really listened to
Comden
and Green and I like how they blend world-weary sophistication with the just plain sweet and romantic. (Yes, I know that Betty
Comden
also passed away this weekend.)
Okay, now its late Sunday afternoon...Trying to feel like I've not wasted the past four days, I've cleaned the bejesus out of this apartment, planted 24 snow peas, installed (
somehow
) an external hard drive and am now watching
Nothing Sacred
, starring Frederick March and Carol Lombard but, most importantly, written by Ben
Hecht
. It's a screwball comedy but the tone is not unlike a Comden and Green song.
Tonight's Meal - chicken baked with bread crumbs and
Parmesan
cheese with rosemary potatoes. Totally
delicious.